19 1/2" Suction Grab Bar - CH3059
Suction grab bars are designed to provide a handhold for balance when showering and can be mounted on a wall in various positions and angles to best suit the needs of the user.
Suggested Retail Price: $75.00
Product Information

The 20" suction grab bar provides assistance where and when you need it, however we do not recommend full weight bearing at any time. In rare occasions, the suctions have come loose, therefore individuals should use common sense and check the stability of the suctions prior to each use. Excellent for on the go assistance when traveling and visiting the homes of friends and family.
When the situation permits, for maximum safety, we recommend using the Knurled Chrome Grab Bars that are installed into the surface with wall plugs and screws.
It is not recommended that individuals with dementia or other disabilities that affect logic decision making use suction grab bars. These individuals should have the Knurled Chrome Grab Bars professionally and permanently installed.
Caution
CAUTION ALL SUCTION GRAB BARS ARE TO BE USED AS A BALANCE ASSIST ONLY. NOT FOR BODY WEIGHT LEVERAGE OR WEIGHT BEARING. ALWAYS CHECK PRIOR TO EACH USE THAT SUCTION GRAB BARS ARE SECURELY FASTENED. WE ALWAYS RECOMMEND KNURLED GRAB BARS INSTALLATION OVER THIS PRODUCT FOR SAFETY REASONS.
Downloads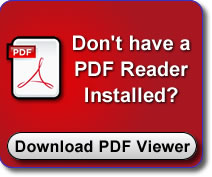 Features
Portable, quickly and easily installed on virtually any smooth surface without tools, and no holes to drill
Easily reposition for the ideal location for each user
Lock-in-place safety indicators
Provides assistance and added safety to the home or when traveling
For use on a shower wall, mounted on the tub, as a temporary towel bar, near a chair or stairwell for assistance when standing or climbing stairs.
Simple installation - clean and dry the surfaces then press the cups down and lock the lever.
Lock-in-place safety indicators should be green if safely installed
Large rubber suctions provide adhesion surface
Specifications
Material: Plastic
Wall/Bar Gap: 2.25"
Bar diameter: 1.5"
Bar length: 19.5"
Installation method: Suction
Weight capacity: Dependent on wall & installation quality
Product weight: 1.2 lbs
Weight in box: 1.4 lbs
Box Dimensions 3.5"x3.75"x19.25"
Warranty Information
Ezee Life™ products carry a one year warranty against manufacturing defects, faulty materials and workmanship only.
Any alterations, misuse, abuse, or accidental damage voids this warranty. Ezee Life™ reserves the right to replace or repair any part that has become defective.
The warranty does not extend to consequential costs resulting from the fault or defect of the product: freight and travel costs, loss of earnings, or other expenses that one may incur.
Warranty is valid for the original purchaser only and the original receipt must be presented before any warranty options are considered. Please also be prepared to provide the date of purchase and serial number.