18" Lightweight Wheelchair - CH1096

The CH1096 lightweight wheelchair from EZee Life™ has double crossbraces for extra strength but still provides a wheelchair with a overall weight of 34 pounds completely assembled. Standard features of this wheelchair are:
Fold-Down Back
Side Release Seat Belt
Flip-Back Desk Length Arms
Extended Wheel Lock Handles
Swing-away Adjustable Footrests
Single Calf Strap
Maintenance Free TIres
Anti-Tippers
and More!
Product Information
Lightweight Wheelchair - 18"" Seat Width - CH1096

The 18&quot"; CH1096 Lightweight Wheelchair is constructed of an aluminum frame and has many standard features that other wheelchairs in this category offers as extra cost options. The dual cross brace frame style will provide a higher weight capacity and a structurally stronger frame than a single cross brace design.
This wheelchair's lightweight and conventional folding method will make it an easy chair to lift into vehicles for caregivers.
These chairs are suitable for everyday all day use and can accommodate the use of off the shelf and custom wheelchair seating products from basic comfort products to positioning and pressure relief products.
Because this model of wheelchair can be propelled by the user or pushed by a caregiver, it will provide either independent or dependent mobility.
Standard Features
Folding Frame
Fold Down Back
Weight Capacity of 300 Pounds
Economical Price
Maintenance Free Wheels
Flat Free Tires
Calf Strap
Seat Belt
Extended Brake Handle
Flip Back Arms
Swingaway Footrests
Specifications
| | |
| --- | --- |
| Seat Width: | 18" |
| Seat Depth: | 16;" |
| Seat Height: | 20" |
| Back Height: | 17" |
| Arm Height: | 9" |
| Foot Rest Length: | Adjustable 17" to 21" |
| Folded WIdth of chair: | 11" |
| Folded Height of chair: | 31" |
| Folded Length of chair: | 32" |
| Wheel Size: | 24" |
| Caster Size: | 8" |
| Tire Type: | Solid |
| Upholstery Type: | PVC Vinyl |
| Weight Capacity: | 300 pounds |
| Frame Material: | Aluminum |
| Weight of Chair: | 34 lbs |
Downloads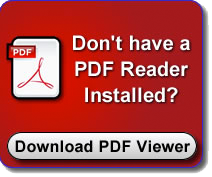 Ezee Life™ Limited Warranty
Ezee Life™ products carry a one year warranty against manufacturing defects, faulty materials and workmanship.
In the event of a defect covered by this warranty, we will, at our option, repair or replace the item. Please contact your supplier/dealer for assistance should a defect become apparent.
The warranty does not extend to consequential costs resulting from the fault or defect in the product, in particular freight and travel costs, loss of earnings, expenses or other expenses which may occur.
The warranty does not cover normal wear and tear resulting from normal use or damage caused by accident, misuse, negligence or improper installation or assembly.
The vendor/manufacturer will not accept responsibility for any damages or injury caused by misuse, negligence or non-observance of the instructions supplied.