1G EZee Fold Standard with 10" Wheels -CH4050/CH4055
The EZee Fold Standard power wheelchair is a lightweight portable power wheelchair that folds easily for easy transport and storage but offers a range of up to 15 km per battery. Optional second battery will increase range accordingly.
With a seat width of 16" and a seat depth of 17" and a weight capacity of up to 266 lbs. this chair will fit thin to average sized adults.
Models
CH4050 - One Piece Footboard - $3,200.00
CH4055 - Swing-away Footrests - $3,300.00
Ezee Fold Brochure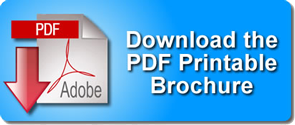 Product Information
The EZee Fold portable power wheelchair is designed to be a easily transportable power wheelchair that can be easily folded up and loaded into vehicles or stored away. It folds into a small package without the need to remove parts or reach down to the ground.
The tires are maintenance free for durability and convenience. They will not go soft or become flat because of contact with sharp objects on the sidewalk or floor.
Like many more expensive power chairs the EZee Fold is driven using a joystick that can be mounted on either side of the chair, has flip back arms for easier transfers and access.
While the EZee Fold comes with a high quality lithium ion battery, an additional battery can be added to the chair to increase the travel range.
As with any powered mobility device the range will be affected by user weight, terrain travelled, condition of batteries and ambient temperature.
Attention: All our scooter batteries are sealed batteries and are designed to be safe for air travel. Airlines are especially careful these days when it comes to transporting batteries and there have been cases recently where scooter batteries have been confiscated prior to a flight forcing the traveller to purchase new batteries at their destination.

When booking a flight where you intend to take your wheelchair or scooter, always make sure with the airline that your batteries meet their requirements for air travel.
Video
Downloads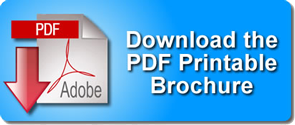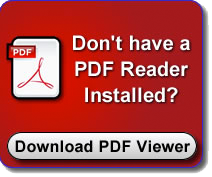 Specifications
Seat Width:  400 mm (16")
Seat Depth 430 mm (17")
Seat Height: 460 mm (18.1")
Backrest Height:  450mm (17.5")
Net Weight:  21.5 kg (47.8 lbs.)
Weight Capacity: 120kgs (264 lbs)
Caster:  8" Tire
Rear Wheel: 10" Tire
Battery: Lithium battery, 24V 9 AH
Max speed: 6.5 kph (4 mph)
Max. Climbing Grade: 10 degrees
Charging period: 5 hours per battery
Endurance: up to 15 km/battery
Overall size: 870 x 560 x 910 mm (34.2" x 22" x 35.8")
Folded size: 660 x 560 x 300mm (25.9" x 22" x 11.8")
*Speed and Range are dependent on the weight of the user, condition of the batteries and terrain travelled. Weights & measurements are approximate.
Features
Folds and opens in just 3 seconds.
Strong and lightweight frame made of high grade aircraft aluminum alloy.
Stands upright after folding for easy transport and storage.
Flip up armrest for easier sliding transfers and to make tables more accessible
Folding footrest for easier transfers
With detachable seat cushion and washable seat cushion cover.
One or Two Li-ion batteries can be used together
1 Battery Included (Additional Batteries Optional)
2 Batteries Doubles Range
Warranty Information
| Part Name | Warranty Length |
| --- | --- |
| Frame | 5 Years |
| Motor | 2 Years |
| Battery | 1 Year |
| Joystick | 1 Year |
| Other items | 1 Year |
| Wear Items | Excluded |
Any alterations, misuse, abuse, or accidental damage voids this warranty. EZee Life™ reserves the right to replace or repair any part that has become defective.
The warranty does not extend to consequential costs resulting from the fault or defect of the product: freight and travel costs, loss of earnings, or other expenses that one may incur.
Warranty is valid for the original purchaser only and the original receipt must be presented before any warranty options are considered. Please also be prepared to provide the date of purchase and serial number.